TL;DR: The Standards of Training Certification and Watchkeeping (STCW) are internationally recognized rules that direct the knowledge and skills mariners need to perform their jobs safely. Any mariners working aboard ships that operate in international waters must hold STCW endorsements. Different STCW endorsements allow you to do a variety of jobs aboard merchant vessels.
What Is STCW?
If you're a professional mariner or aspiring to work in the maritime industry, you've probably heard of the International Maritime Organization's (IMO) Standards of Training, Certification and Watchkeeping (STCW). This internationally recognized set of rules and standards determines the skills and knowledge mariners need to perform their jobs safely at sea.
STCW Basic Training is the foundational step in acquiring your STCW endorsement.
Throughout this article, we'll cover everything you'll want to know about the STCW:
How Did the STCW Start?
Adopted by international convention in 1978, STCW established a set of standards for mariners across the world where before this task was left up to individual governments, which posed problems as mariners crossed international boundaries. As the maritime and shipping industry is international by nature, the creation of STCW laid the foundations for standardized basic safety and watchkeeping rules to, above all, reduce confusion.
After the initial STCW Convention of 1978, the IMO formed a more comprehensive code in 1995. This new amendment to the original STCW outlined more specific requirements for individual mariner positions, as well as enhanced and detailed safety training. These amendments took effect in 1997, with new mariners entering the marine industry after August 1998 being required to meet the new standards of the 1995 revision.
Some of the more notable amendments included:
More rigorous safety requirements for in-port operations.
Monitoring and communication to the IMO for STCW enforcement.
New training, standards, assessments and certification processes, especially for Electronic Navigation (E-NAV).
In 2010, the IMO further developed STCW into what's commonly known as the Manila Amendments due to the rapid advancement of technology and better shipping safety practices.
From January 2012, the IMO and United States Coast Guard requires ocean-going seafarers to adhere to the new STCW 2010 standards. However, to give maritime companies time to update ship equipment while training crews to the new standards, the implementation requirements were introduced annually through until 2017.
The most notable Manila amendments include:
Increased mandatory rest hours for workers.
Security training and awareness.
New limits for breath and blood alcohol levels for workers.
Additional and more specific competency certificates for deck hands and engineers.
New medical and physical fitness standards for all crew members.
While the specific requirements of STCW will continue to change and develop, the overall purpose remains the same; to promote safety and protect property, human lives, and the environment.
The IMO is continually trying to develop new regulations and best practices that keep mariners safe. For example, there are over 20,000 casualties worldwide in the fishing industry every year. To reduce accidents, the IMO developed STCW-F to educate fishermen about best practices and safety precautions.
What Is an STCW Endorsement?
Mariners obtain STCW endorsements by completing On Job Training (OJT) at sea, followed by formal training courses and assessments. These courses and assessments are required to meet internationally agreed-upon safety standards and competency levels.
You may need to qualify for different types of STCW endorsements and certifications for specific maritime jobs. The STCW endorsement you'll need depends on the type of vessel you work aboard and your rank.
To receive an STCW endorsement for your current license or rating, you'll need to meet certain minimum requirements, like age, training, sea service and onboard assessment. You'll also need to complete U.S. Coast Guard-approved maritime training courses that prove your competency.
Before you apply for any merchant marine position, make sure you have the proper endorsements you need for the job.
Questions? Contact a school advisor.
Who Needs an STCW Endorsement?
Any mariner who works aboard a ship that operates outside the U.S. Territorial Boundary Line must hold an STCW endorsement. The Territorial Boundary Line varies at different points around the US coast, as described in CFR 46, Chapter 1, Subchapter A, Part 7. If you're working aboard any vessel that crosses international borders or the Territorial Boundary Line, you must have STCW endorsements appropriate to your license level.
What Are STCW Assessments of Competency?
An STCW certificate of competency is similar to an STCW endorsement, but it's specific to a particular function aboard a ship. STCW certificates of competency certify you're capable of successfully performing specific duties and are safe in your on-board responsibilities.
In addition to completing required STCW-compliant coursework, you may need to present evidence that you've completed onboard assessments of competency, or "tasks". A Qualified Assessor should sign off on these tasks and document them on a U.S. Coast Guard-issued Record of Assessment, which you'll find as part of the USCG Navigation and Vessel Inspection Circular (NVIC) specific to the license or endorsement you're seeking.
What Are the Levels of STCW Endorsements?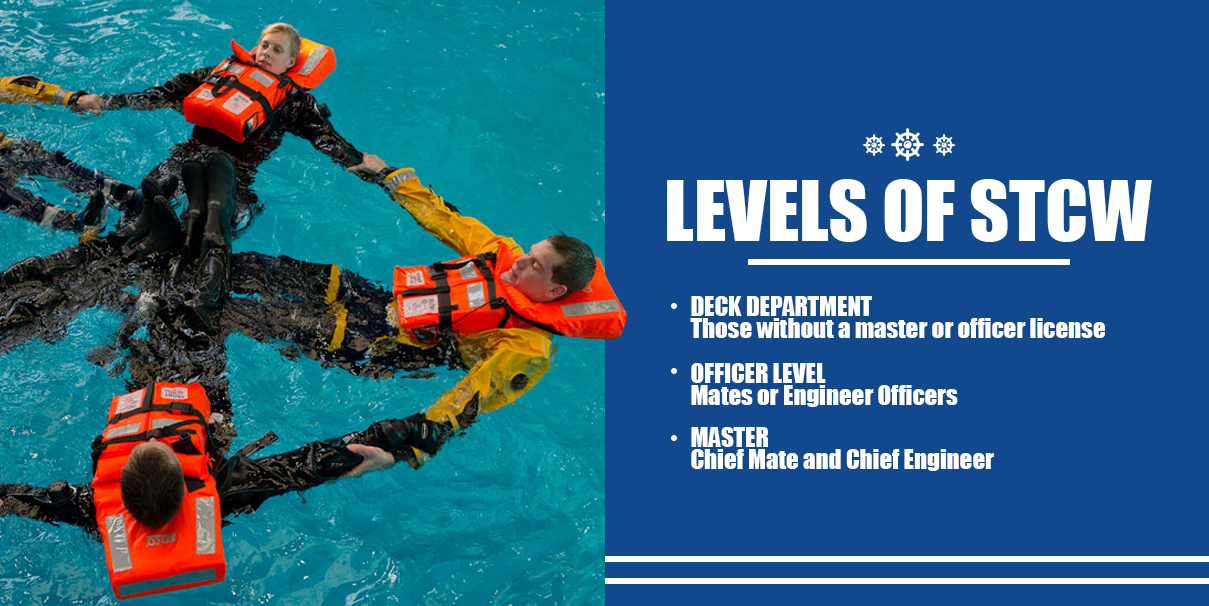 STCW certification has different levels relating to your experience, position, and the size and range of the vessel you've worked aboard.
As you advance your maritime career, you may need to upgrade your STCW endorsement to match your rank and vessel size. Depending on your length of sea service, you may qualify for different levels of STCW. So, before applying, evaluate — or have a professional evaluate — all your experience to determine which level you'll likely be eligible for. You can talk to a MITAGS advisor about your past sea service and the level of STCW endorsement you might qualify for.
Different Levels of STCW Endorsements:
Entry Level Ratings

Rating Forming Part of a Navigational Watch
Rating Forming Part of an Engineering Watch
Able Seafarer – Deck
Able Seafarer – Engine

Operational Level Officers

Officer in Charge of the Navigational Watch (OICNW)
Officer in Charge of the Engineering Watch (OICEW)

Management Level Officers

Chief Mate/Master
Chief Engineer
Questions? Contact a school advisor.
How Do I Get an STCW Certificate?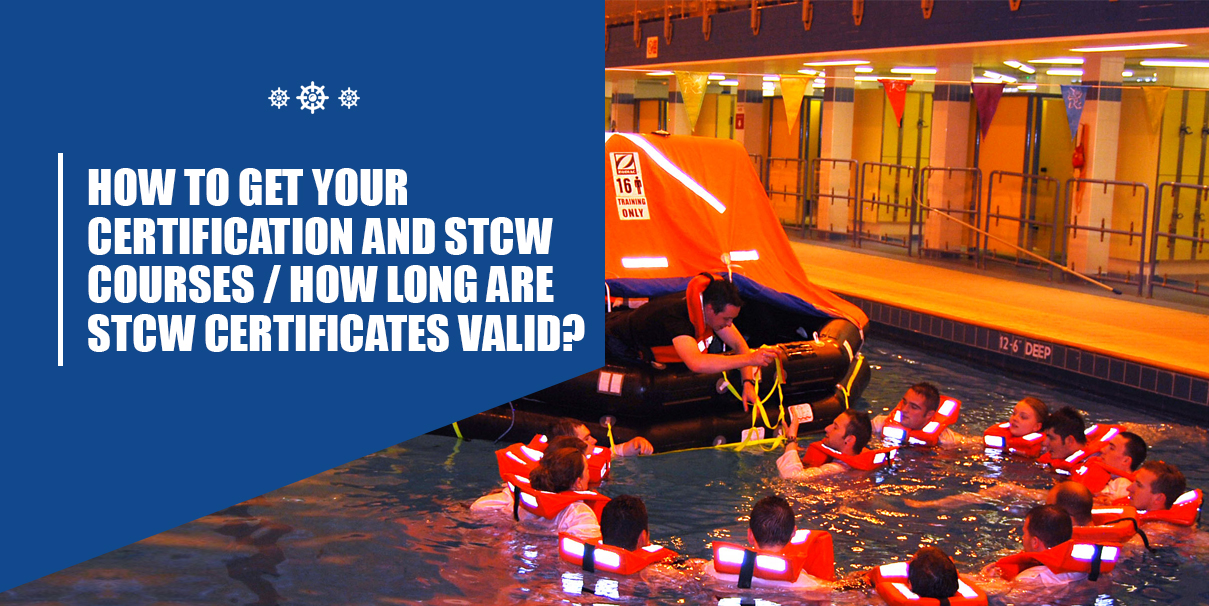 Different STCW endorsements allow you to do various jobs aboard a merchant vessel. The best way to get an STCW certificate is to attend a U.S. Coast Guard-approved training school such as a Maritime Academy or Maritime Vocational School, like MITAGS.
You'll learn valuable, applicable career information from experienced professionals who will guide you through the process and help you make the best decision regarding the appropriate next step in your maritime career. Find an STCW Course at MITAGS
When you enroll in a US Coast Guard-approved maritime training course, you'll complete both hands-on and classroom portions to satisfy STCW certification requirements. You qualify to take the course if you currently hold an entry-level merchant mariner credential or if you meet the appropriate sea service requirements to apply for the license you're seeking.
Is STCW Endorsement Separate From the Merchant Mariner's Document?
The Merchant Mariner's Document (MMD) was a type of merchant mariner credential the U.S. Coast Guard issued following STCW guidelines until 2012. After that time, the Coast Guard suspended renewing and issuing MMDs as separate documents.
Now, the Coast Guard issues Merchant Mariner Credentials (MMCs), which are a combination of MMDs, merchant mariner's licenses, certificates of registry (CORs) and STCW endorsements. All qualifications formerly written on those documents are now endorsements listed on the MMC.
STCW endorsements and MMD endorsements (National licenses and endorsements that are specific to sailing in the U.S.) are separate credentials, but if you receive both of them, they'll both be recorded on your MMC documentation.
How Long Are STCW Certificates Valid?
STCW endorsements need to be renewed when your MMC expires after five years from issue. To renew STCW endorsements, you'll need to complete additional coursework, revalidating or refreshing specific topics. Basic Training, for example, is one element that requires additional training.
To ensure you're maintaining your STCW endorsements and certifications appropriately, it may help to reach out to a MITAGS advisor to discuss the renewal process and make sure you're on the right track.
Do I Have to Have an STCW Endorsement to Receive a Merchant Mariner Credential or Particular License?
If you're applying for entry-level merchant mariner credentials or National license, you're not required to get your STCW endorsement. However, in this case, you'll be limited to working on vessels within the U.S. Territorial Boundary Line.
Do All Crew Members Need an STCW Endorsement?
If your vessel is over 200GRT and operates in international waters, beyond the U.S Territorial Boundary Line, it is subject to STCW certification and therefore all crew members must hold STCW endorsement. The entry-level endorsement is typically a 5-day Basic Training class, as the U.S. Coast Guard wants to ensure every member of a vessel's crew knows what to do in an emergency.
What Are the STCW Courses?
At the entry-level as an Ordinary Seaman, you will need a Basic Training course to obtain an initial STCW endorsement. STCW-compliant Basic Training courses cover topics including:

How Long Is an STCW Basic Training Course?
You can complete the STCW Basic Training courses or the components that make up this course in as little as a few days, depending on the course format. While these courses require dedicated preparation, they're a quick way to prove your skills and receive endorsements.
The lengths of some STCW courses include:
Basic Fire Fighting: This is a 2-day (16-hours) in-person course.
Personal Survival Techniques: This is a 2-day (17-hours) in-person course with one day of lectures followed by seven hours of on-campus practicals, reviews and exams.
First Aid and CPR: This is a 1-day (8-hours) course.
Personal Safety and Social Responsibilities: This is a 1-day (8-hours) course including lectures and practical exercises.
Basic Training: This is a 5-day course combining all four basic safety courses into a single, in-person program.
Basic Training Refresher: This is a 3-day (23-hours) course that refreshes your maritime personal survival technique knowledge, reviewing other important information and can be taken at either our West Coast or East Coast campus.
Basic Training Revalidation: This is a 2-days (16-hours) course.  You must have prior certification and served at least one year at sea within the past five years to be eligible for Basic Training Revalidation.
Do I Need a Drug Test for STCW Endorsement?
General MMC applications require you to pass a drug test. However, you don't need a drug test if you already have your MMC and are just looking to add an STCW endorsement or certificate.
Most other U.S. Coast Guard transactions require drug tests. If you're looking to gain credentials in other areas, look into each specific drug testing policy to make sure you qualify.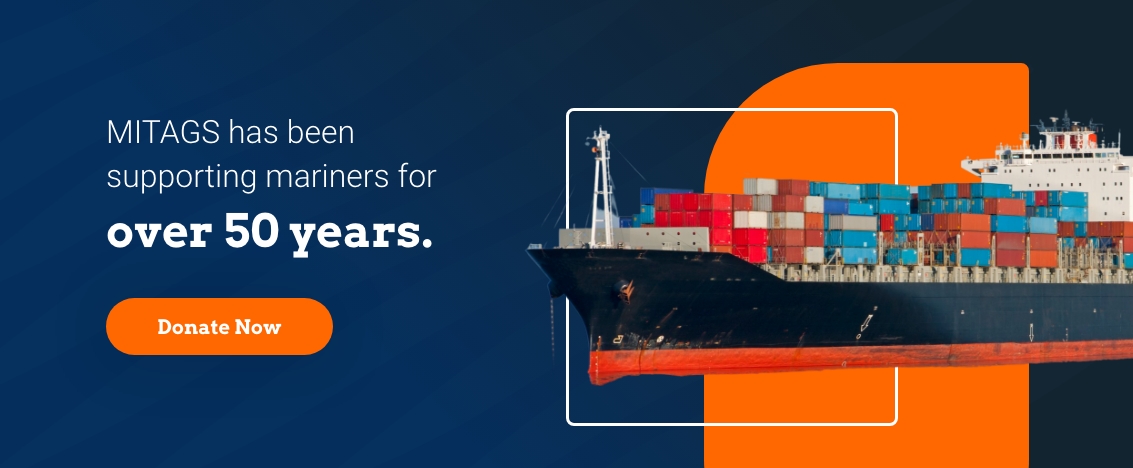 Choose MITAGS for STCW Training
With over 50 years of maritime training experience and excellence, MITAGS prides itself on the success of our students, and enabling you to reach your career goals. We offer STCW training courses from coast to coast — located in both Baltimore, Maryland and Seattle, Washington — as well as other locations upon request.
Our programs include a wide variety of U.S. Coast Guard-approved STCW courses, such as:
Entry-Level and Safety Training: These training courses include Basic Training, Basic and Advanced Firefighting, Proficiency in Survival Craft and STCW Revalidation and Refresher coursework.
License Advancement: These courses include STCW-required training to advance to Qualified Rating, Operational-Level Officer and Management-Level Officer.
Our STCW courses are hands-on and you'll learn from seasoned professionals who give practical, real-world information to help you become a better mariner. We also stay up-to-date with the latest technology, meaning you'll leave our program with the most relevant experience for today's work environments.
Check out our STCW courses to find a location near you, or contact us for the answers to any additional questions you may have.