| OUR HISTORY
In 1972, the Maritime Institute of Technology & Graduate Studies (MITAGS) opened its doors in Linthicum Heights, Maryland, with a new, sophisticated approach to maritime training.  Its goal was to enhance the professional knowledge and skill of the International Organization of Masters, Mates, and Pilots (I.O.M.M.&P.) deck officers, by providing advanced training using advanced simulation.  Employers contributing to the joint labor-management trust (known as the Maritime Advancement, Training, Education, and Safety (M.A.T.E.S.) Program[1]) recognized the benefit of having well trained captains and deck officers serving on board their ships.  The concept proved so successful that training was extended to pilots and non-members as well.
In the 1980's the program expanded its reach with the acquisition of the U.S. Maritime Administration's Radar School in Seattle, Washington.  Over the years, the school expanded a number of times and eventually became the Pacific Maritime Institute (PMI).  The most recent expansion included the purchase of Fremont Maritime, one the leading marine safety providers in the Pacific Northwest.  Today, PMI and Fremont have been merged into the MITAGS brand.  This provides students and companies with consistent high-quality simulation and training services at multiple locations.
MITAGS continues this tradition of providing practical, high-quality maritime apprenticeships, and continuing education programs.  The schools' develop standard and custom courses for ship operators, pilot organizations, the armed forces, and professional mariners.  The Schools' watchkeeping assessment programs (Navigation Skills Assessment Program – NSAP®), and the Work Boat Academy Apprenticeships have received international recognition.
MITAGS is certified as a Maritime Training Provider by Det Norske Veritas (DNV-GL).  MITAGS is also compliant with criteria set forth by the United States Coast Guard, the STCW Code, the Military Sealift Command (MSC), the International Lighthouse Authority (IALA), the American Pilots' Association, the Maryland Higher Education Commission (MHEC), and the Washington State Workforce Training, Education, and Coordinating Board.
To keep abreast of the changing needs of our students the facilities have grown to include:
Forty-acre campus located within five minutes of Baltimore / Washington International Airport, and a satellite campus in Seattle, Washington.
232-room residence center with dining and recreational facilities on site in Baltimore.
Multiple full-mission ship and tug simulators at both campuses.
Interactive Radar/Automatic Radar Plotting Aids, Vessel Traffic System, and Electronic Chart simulators.
Cryrogenic control room simulator (LNG/LPG/NH3).
Engine room simulator.
Networked personal computer labs.
Emergency medical training centers.
GMDSS labs.
Fire fighting trainer in Seattle, and off campus locations in Baltimore.
In summation, MITAGS offers the finest and most progressive maritime continuing education programs in the country.
[1] The Masters, Mates, and Pilots' Maritime Advancement, Education, Training, and Safety Program (MM&P MATES) is a non-profit trusteeship set up in the 1960's by the I.O.M.M.&P. and contracting companies.  Its initial mission was assisting Able Seafarers in becoming Third Mates, Oceans.  This was due to the officer shortage during the Vietnam War.  When the war ended, the Program shifted focused toward continuing education.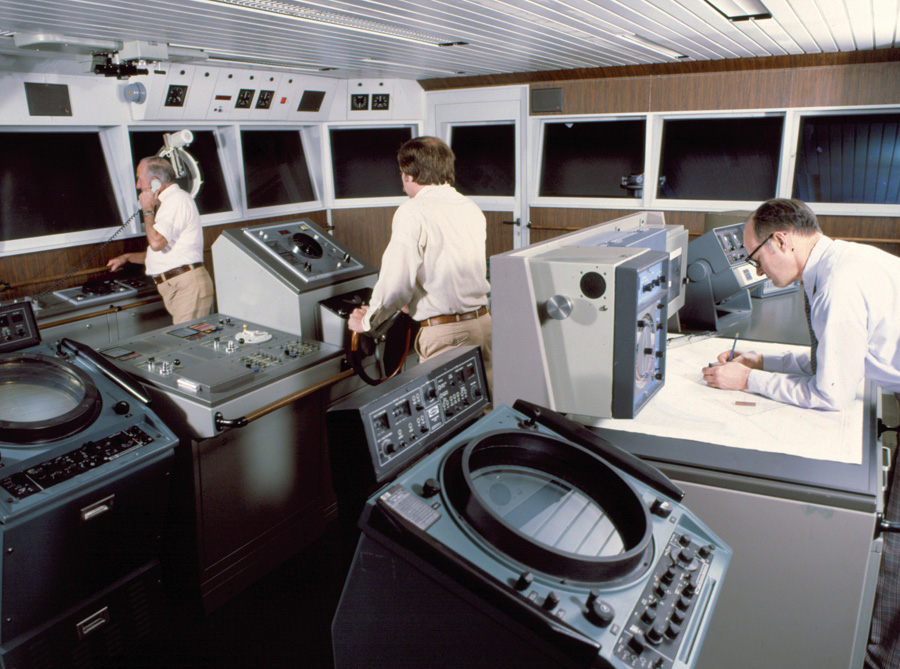 The Maritime Institute of Technology and Graduate Studies (MITAGS) East and West Coast Campuses:
Driving excellence and safety to strengthen our communities.
The Maritime Conference Center (MCC):
To be the hotel and conference center of choice by offering unmatched hospitality and value.
The Maritime Institute of Technology and Graduate Studies (MITAGS) East and West Coast Campuses:
We influence improvement through community relationships and chart the course of excellence in maritime education, training and simulation.
The Maritime Conference Center (MCC):
To share our passion for people.
People First
Be of Service. Listen and respond with compassion. Create a safe space for all. Your well-being is important to our mission.
Innovating to Excel
Take chances, be flexible and keep learning. Embrace creativity and drive change.
Continuous Improvement
Be smarter every day. Add value through initiative.
Integrity and Accountability
Be responsible for our impact. Think critically and challenge respectfully.