Welcome to MITAGS
Experience. Expertise. Excellence.
The Leaders in Maritime Training and Simulation™
ATTENTION!
MITAGS West Coast Campus will be CLOSED next week, September 23 – 27 2019, due to construction activities.  
The staff will be monitoring communications, but response times may be delayed.  
We appreciate your patience during this time.  The campus will reopen, with classes beginning again, on September 30th.  
We look forward to continuing to provide for your maritime training needs.
Our News and Announcements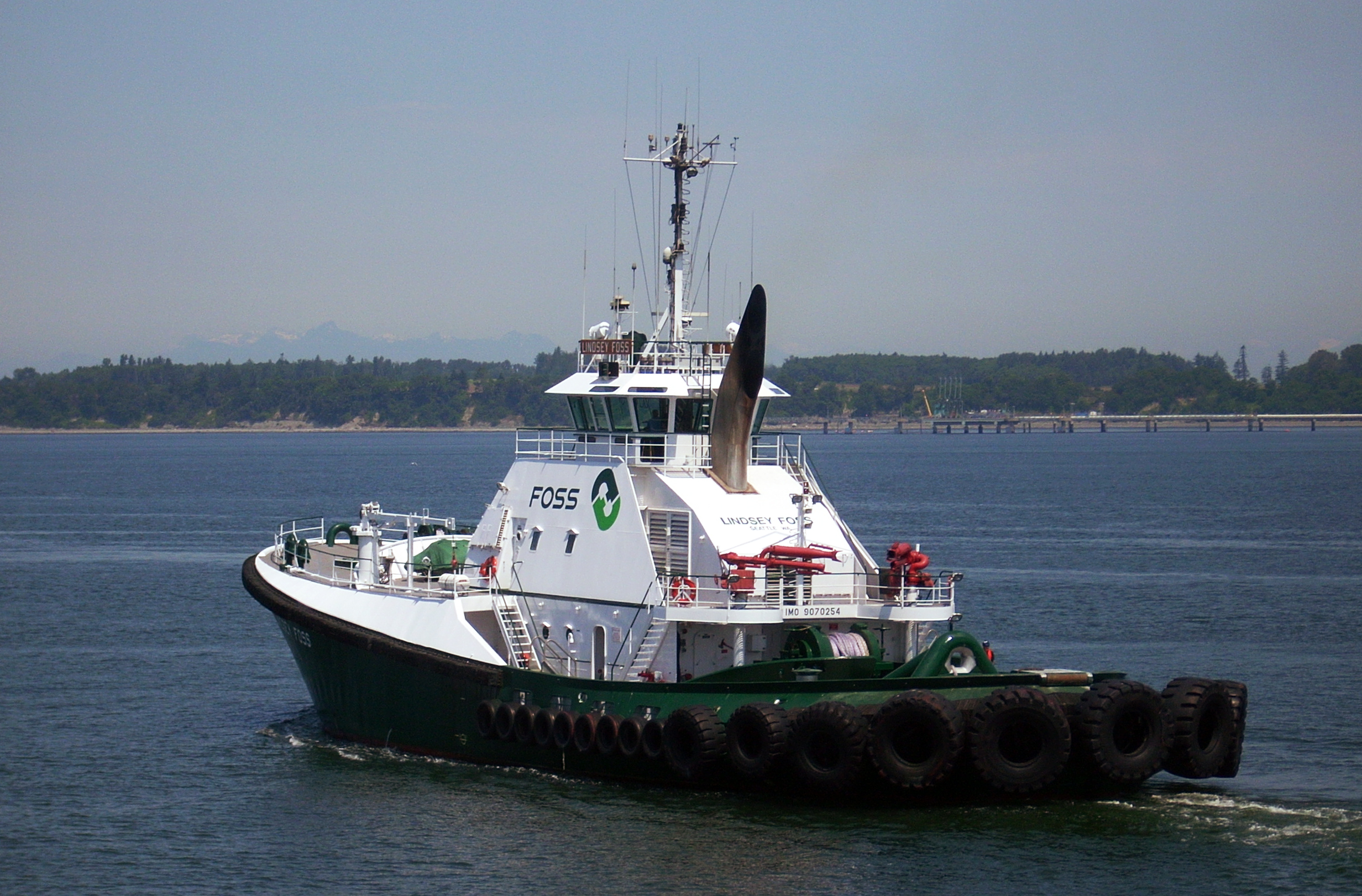 On September 26-27, industry leaders and influencers from across the country are travelling to MITAGS' East Coast Campus in Baltimore, Maryland to meet and share information on the new towing vessel regulations. The Subchapter M Conference is bringing together vessel operators, regulators, and auditors to compare notes about how they have navigated the rocks and […]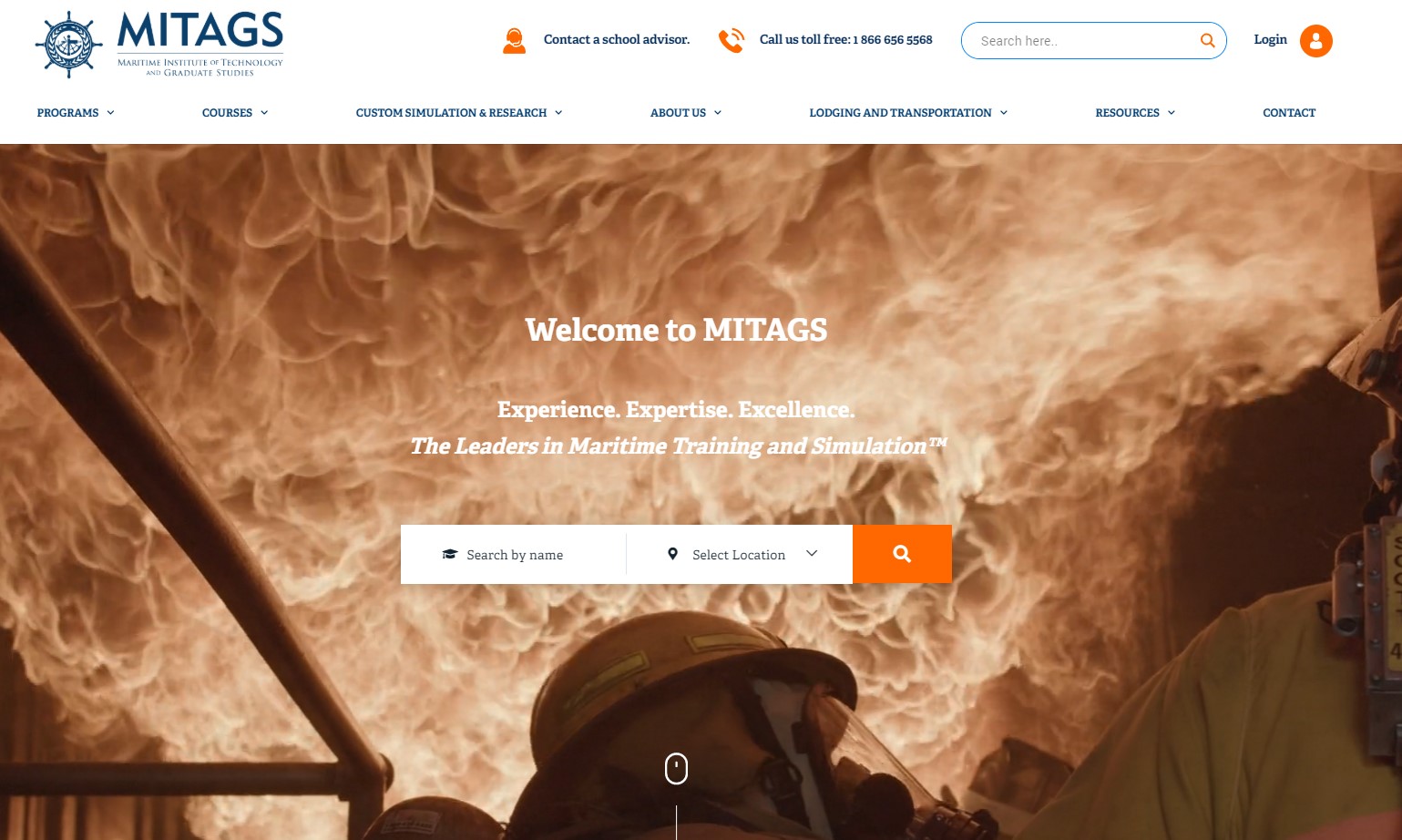 Baltimore, MD — The Maritime Institute of Technology and Graduate Studies (MITAGS) is pleased to announce the launch of its redesigned website www.mitags.org. MITAGS has unveiled the new site to coincide with a "refresh" of its organizational brand. Going forward, the East and West Coast campuses will both be identified as "MITAGS," and the "MITAGS-PMI" […]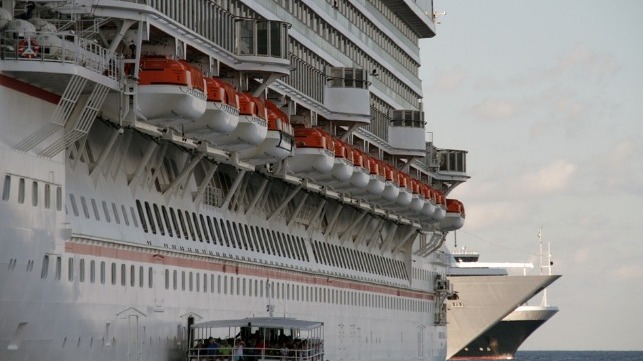 Written by MITAGS' Business Development Manager, Captain Jon Kjaerulff, The Human Side, is an article featured in The Maritime Executive that discusses emergency preparedness and crowd management on passenger vessels.
Simulation Capabilities and Facilities
Simulation Capabilities and Facilities
MITAGS has simulation research capabilities at our campuses in Baltimore, Maryland and Seattle, Washington.
Our team of experts, strategic partners and simulation facilities are unequaled.
Learn more!
Please enter your email address to download our Simulation Facilities and Capabilities Guide.
AB to Mate Program
This program is designed for able seafarers that have 1080 days of sea service.  It will provide all of the STCW-2010 training requirements needed to attain an STCW Officer In Charge of a Navigation Watch (OICNW) and a USCG Third Mate Oceans or Near Coastal License.  Optional courses are available to attain endorsements for Tankerman Person In Charge (TPIC), Medical Person In Charge (Med-PIC) and other endorsements for candidates with the requisite sea service. Completion of the program will provide students with the knowledge, skills, and confidence necessary to take on the duties and responsibilities of a Mate.
Our goal is to support mariners and provide a professional, relaxed atmosphere to assist in the completion of this demanding program.  MITAGS strives to bring real shipboard experience and relevance to all of the courses.  Advanced simulation technology is used in many of classes to complete assessments and develop professional skill sets.  Additionally, the Institutes make use of experienced and talented instructors to help "bring the material alive."
STCW 2010 Chief Mate to Master Program
This STCW-2010 training program is designed for the experienced officer in charge of a navigational watch (Second & Third Officers) who is ready to upgrade to Chief Mate / Master management level. This complete program offers all the mandatory and optional training and assessment requirements to upgrade to the management level Chief Officer/Mate.
The MITAGS Chief Mate / Master (CMM) program is thirteen weeks (65 days) of USCG National Maritime Center (NMC) approved training and simulations that provide you with the knowledge, skills and confidence to assume the duties and responsibilities of a Chief Mate and Master. The courses are constantly updated and taught by highly experienced Captain/Instructors. Where applicable, advanced simulation is incorporated into the courses. MITAGS has prepared more deck officers to move up to the management level than any school in the United States.
Frequently Asked Questions
How do I get STCW certified?
I am a new MMP Offshore applicant – what training benefits do I have at MITAGS?
MMP Offshore applicants and members who have sailed at least 30 days on board a MMP vessel may use up to four weeks of training and room/board at MITAGS within 6 months following their last date of discharge. One round trip transportation reimbursement may also be provided per eligibility period, depending on the policies of the MMP company with whom the applicant/member last sailed.
I am new to the industry – do you have entry-level training programs?
Our Maritime Apprenticeship Program is designed for entry-level mariners who have limited-to-no maritime experience. View more information by. View more information about the program here: https://maritimeapprenticeship.org.
Do you accept the use of the GI Bill for your courses/ programs?
We do accept the use of the GI Bill for our comprehensive training programs, according to our VA approval. MITAGS West Coast Campus, in particular, can also certify individual courses.  For more information on obtaining VA approval for our training programs, please contact our Student Services Manager, Jenny Pitzen, at jpitzen@mates.org or 206-739-0720.
What People Are Saying About Us
Moussa Dabo
Chief Pilot
"MITAGS' Chief Mate Master Program focused on the essential materials and practical knowledge needed to succeed and advance my career. Your experienced instructors are valuable resources, as they all had a long careers at sea prior to being in the classroom. Sharing their experiences and other case studies with us was truly insightful and helped with my success."
Christopher Aiello
APL Maritime, Ltd.
"Jerry Hasselbach, David and Olav were great instructors. Jerry, especially. He stuck by me when I did not pass the course previously and made me go out and get better – and I did. To pass the course now has been great, and I will forever be grateful and learn from this experience."
Subscribe to newsletter
Newer miss our lates news and opportunities and subscribe to our newsletter