The Maritime Institute of Technology and Graduate Studies (MITAGS) recently celebrated 50 years of training in the Maritime Industry, under the auspices of the International Organization of Masters, Mates and Pilots MATES Program.   
An evening Open House Reception was hosted at the MITAGS East Campus in Linthicum Heights, and was well attended by a wide range of industry friends. MITAGS extends its gratitude to all who attended and joined in marking this special occasion. 
Speeches made by President of the IOMM&P, Captain Don Marcus, highlighted the important role MITAGS has played over the years, driving industry training standards and supporting mariners from across the country. "MITAGS is a mentorship program," Captain Marcus said. "It is an institution where the skills and knowledge of one generation are passed on to another, all within the fraternal bonds of a trade union. Our active and retired captains, pilots, and deck officers come here to pass on the torch and knowledge that they have acquired over many years, often the hard way at sea, to the next generation. To me, it is a beautiful thing, and it is done out of love and respect for their chosen profession. It is no different now than it was when I first studied here not too many years after the school opened… What started [during the Vietnam War] as an emergency wartime program developed into an enduring world-class institution for maritime advancement, training, education, and safety." 
Executive Director of the MATES program, Mr. Eric Friend, thanked event sponsors, who included Gorfine, Schiller & Gardyn; Slevin & Hart, P.C.; Pasha Hawaii; Captain Frank Zabrocky; Tydings & Rosenberg LLP; the Vane Brothers Company; and Maritime Technology Alliance, Inc.  
He also acknowledged the important support of donors, such as the Matson Foundation, who pledged $100,000 towards important upgrades to simulator hardware and equipment. These upgrades will enable MITAGS to remain a leading provider of simulation-based training and operational research. Eric commented, "The Matson Foundation support goes beyond monetary contributions; it is an investment in the future of our maritime industry and our nation as a whole. By empowering our students, pilots and operational research customers with the resources and opportunities they need to succeed, you are shaping the next generation of maritime leaders, innovators, and professionals." 
Eric added, "As we celebrate this remarkable milestone, I also want to express my gratitude to the faculty members and staff, past and present, who have worked tirelessly
to make this institution a center of excellence in maritime education. Their commitment to providing quality education and training to our students has been the driving force behind our success."
Further, Maryland State Senator Pamela G. Beidle, who was in attendance, discussed the State of Maryland's amazing contribution of over $800,000 towards the MITAGS's Emergency Power Distribution and establishment of a microgrid system as part of Maryland's Energy Resiliency. Investing in this energy resiliency will enable MITAGS and the Maritime Conference Center to support local infrastructure, including BWI Airport and wider state and government organizations, in the event of power disruptions or wider emergencies.  
Citations from the Maryland General Assembly, Maryland Department of Commerce, the Mayor of Annapolis, and Anne Arundel Economic Development Corporation emphasized MITAGS and the MATES Program's many years of success. The citations were presented by Senator Pamela G. Beidle; Ms. Carrie Long, Senior Business Development Representative for the Maryland Department of Commerce; and Ms. Jill Porter, Business Development Director for the Anne Arundel Economic Development Corporation.   
Mark Heward, Director of MITAGS, spoke about the important work and training the organization has been leading, including by Emily Hopkins and the team at MITAGS West, who have delivered training for Washington State Ferries, ensuring training and sustainability for their manpower over the coming years. The importance of this effort was acknowledged by the visit of Governor J. Inslee of Washington State to MITAGS West in April 2023.  
Mark also acknowledged the work that is still to be done.  
Over the next year, MITAGS is moving to support sustainable energy in the US, and to support the Global Wind Organization, by introducing Global Wind Basic Training at the East Coast Campus in late July. This initiative is funded in part by grants from the Maryland Energy Administration (MEA). Similarly, working with both the MEA and Maryland Department of Labor, a grant of over $1.8 million has been secured to enable the creation of a Global Wind Virtual Reality Simulation Center of Excellence, which is hoped to be online in early 2024.  
These important goals continue to help MITAGS remain a thought leader in the US Maritime Industry, driving training standards and ensuring ongoing support to our mariners.  
With donations from many friends of the organization still being received, MITAGS is actively working towards refurbishment of its over 250-seat capacity auditorium and several other exciting projects. As a non-profit and charitable organization, thanks is extended to all our donors.   
 Donations can still be made at Donations – MITAGS or using the QR code below!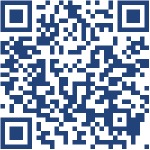 The MITAGS 50th Anniversary Celebration was made possible thanks to our generous sponsors: