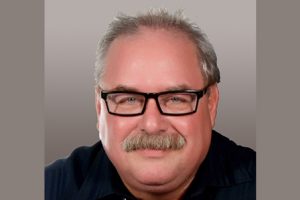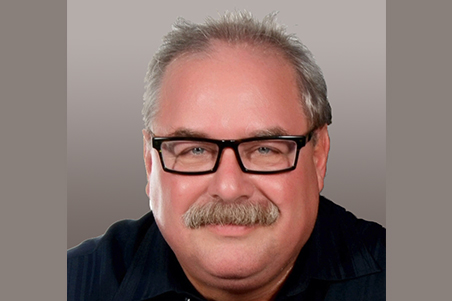 The Maritime Institute of Technology and Graduate Studies (MITAGS) is pleased to announce that, effective January 1, 2021, Capt. Jonathan (Jon) Kjaerulff has assumed the duties of Director of Business Development. Jon succeeds Capt. Bob Becker, who is retiring this year, but will maintain his association with MITAGS as a consultant. Jon has been working in the Business Development department since 2017.
Jon obtained his first license (as a Danish yacht master) at the age of 18, and subsequently attended the U.S. Merchant Marine Academy at Kings Point, New York. After graduating in 1983, he sailed in positions from deckhand to Master aboard ships and workboats all over the world. After running a support vessel during the Exxon Valdez cleanup effort in Prince William Sound, Jon came ashore and founded Fremont Maritime Services in Seattle, Washington. Over the next 27 years, Jon established a reputation as a pioneer in the field of maritime safety, survival and firefighting training. His company was one of the very first organizations in the U.S. to obtain Coast Guard approval for STCW Basic Safety Courses, and from 2003 to 2015 Fremont Maritime was the only private company utilized by the U.S. Navy to provide marine firefighting training to its military sailors. Over the years Jon and his team worked with tens of thousands of inland and offshore mariners, providing training not only at Fremont's school in Seattle, but at customer locations in Alaska, Oregon, California, Florida, Europe, Australia and the Caribbean. When MITAGS established the Pacific Maritime Institute in Seattle, Jon worked to forge a strong working relationship between the two schools.
In 2017, Fremont Maritime was purchased by MITAGS, and Jon came aboard as a marine safety training and business development specialist. Up to this point, his primary focus has been on the tug and barge industry, organizing the 2019 Subchapter M Seminar at MITAGS, as well as helping to create new programs required by the industry.
"Jon brings unique skills sets to the organization, and we are very pleased to have him part of our team" states Glen Paine, Executive Director of the MMP MATES Program, the non-profit trust that operates MITAGS.
With this new promotion, and as a member of the senior management team at MITAGS, Jon's mission is to identify customer needs and craft solutions in all the areas where MITAGS operates – not just training, but in customized simulation, research and apprenticeship programs. Jon is also helping MITAGS implement new and exciting training and assessment methodologies, such as Digital Learning, Virtual and Augmented Reality.
"This is a very exciting and challenging time to be in the training business," says Jon. "So many basic concepts about how, where and to whom we provide instruction and assessment have changed in the last few months. Our customers demand quality programs that can be delivered more effectively and efficiently, which respect their employees' time but also enhance their knowledge and safety skills.  As the world changes around us, I look forward to helping MITAGS navigate these new, uncharted waters while maintaining our position as the Leader in Maritime Training and Simulation."