Left to Right: Capt. Jon Kjaerulff, MITAGS Director of Business Development, Capt. Bob Becker, MITAGS Business Development Consultant, Noah Collins, Wartsila Sales Manager Transas, North America.
The MITAGS Business Development Team recently travelled to Charleston, South Carolina to participate in the American Pilots Association Biennial Convention. Nearly 200 pilots from all over the United States came  to participate in professional discussions and listen to presentations on safety and training.
Safety and Technical Training
As a convention sponsor, MITAGS had a booth in the main hall where pilots could learn about the training we offer, as well as training programs in the works.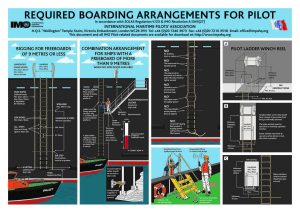 A major initiative currently underway is the development of a course in safe vessel-to-vessel transfers.  Pilots most often utilize their own pilot boats, but sometimes rely on third-party launches and tugs.   Transfer methods usually involve pilot ladders, but also frequently incorporate ships' accommodation ladders as well.  When transferring on and off the ship they have serviced, pilots are at risk of serious injury or even death if critical equipment fails. The one-day class being developed by MITAGS will help pilots assess the safety of boarding arrangements, and learn about best practices utilized by their peers.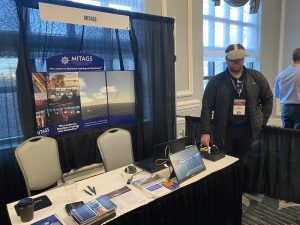 MITAGS was also fortunate to have a hands-on demonstration of the Wartsila Smart Realities Virtual Reality system. Several pilots stopped by the booth and practiced maneuvering a large passenger ship in and out of the Port of New York.  The VR component complements MITAGS full mission simulators, and we are working with Wartsila to develop scenarios which can be streamed by pilots and other mariners.
VIP Guests and Presentations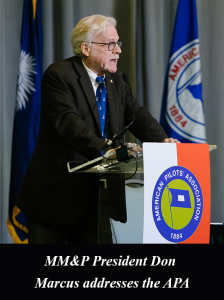 Over the course of five days, a number of VIPS and special guests addressed the convention.  First and foremost was International Organization of Masters, Mates and Pilots President Capt. Don Marcus.  Other dignitaries included South Carolina Governor Henry McMaster, and U.S. House of Representatives members Jim Clyburn and Nancy Mace.