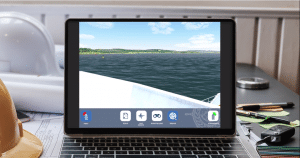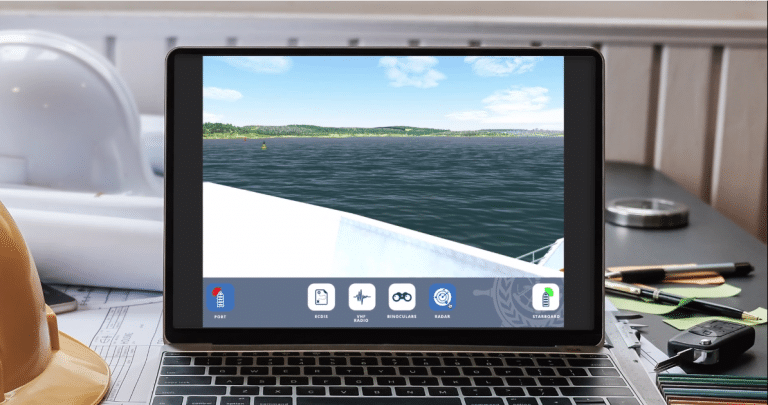 MITAGS is proud to announce the release of an exciting new training and assessment tool. NAV-SAFE Digital Voyages combine the interaction of a video game with the science of skills assessment. NAV-SAFE is a digital learning product which can be loaded onto a company's Learning Management System (LMS), or accessed via the internet.  This means mariners can access the product while working at sea or from home on their time off, without having to travel to a distant training center.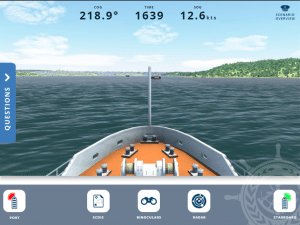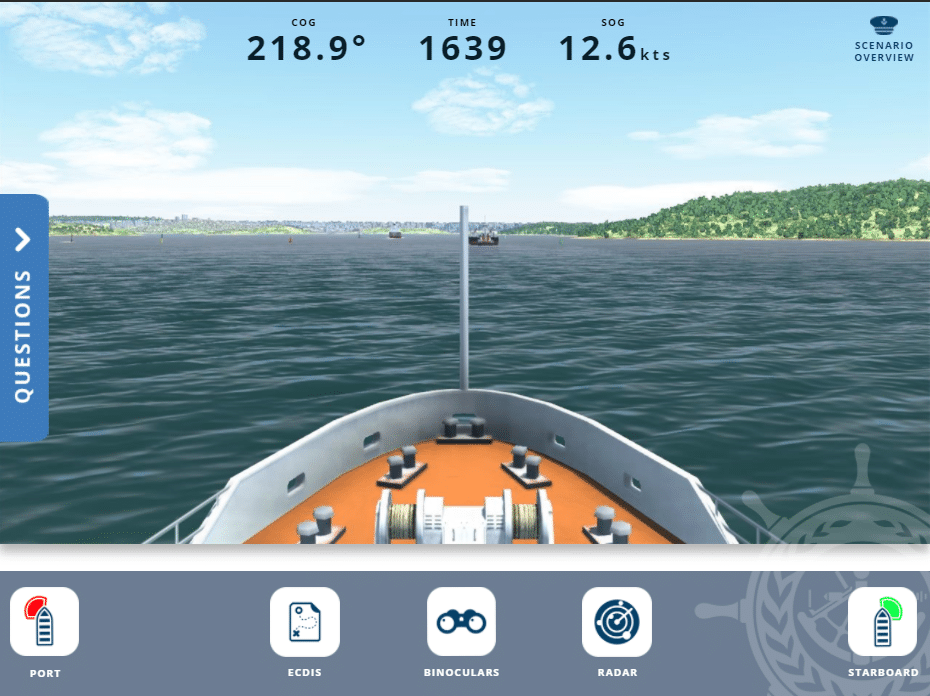 NAV-SAFE uses technology drawn from MITAGS's powerful Wärtsilä bridge simulators combined with a polished learning experience developed in association with UK-based KILO Solutions.  Participants in a Digital Voyage navigate a ship through a challenging series of interactions with other ships, navigational hazards and weather activity. They make decisions based not only on visual information, but interpretation of data from Radar and ECDIS, and voice communications over VHF radio with other ships, traffic control and their own lookouts.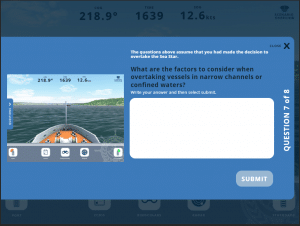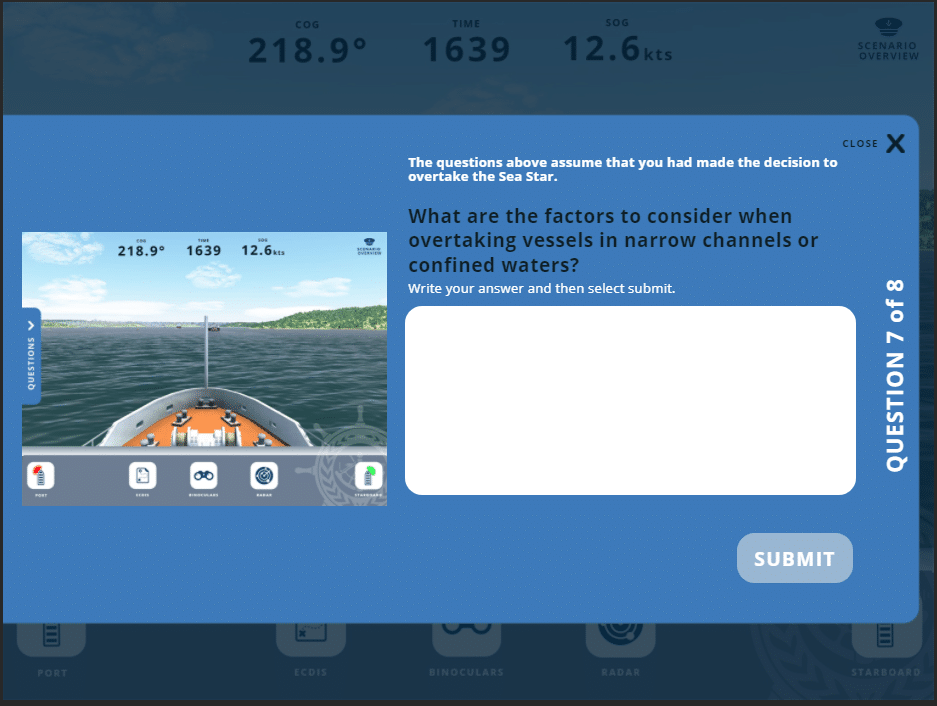 As the voyage progresses, participants are asked questions which are designed to evaluate their decision-making processes, their understanding of the Collision Avoidance Regulations, and utilization of all bridge resources. Answers are submitted not only in multiple choice format, but participants are given the opportunity to describe in writing the reasoning behind their decisions. When loaded on a SCORM-compliant LMS, training managers and company officials can later review their candidates' performance. When used as an assessment tool, NAV-SAFE can help conduct in-service, as well as pre-hire and pre-promotion skills evaluations.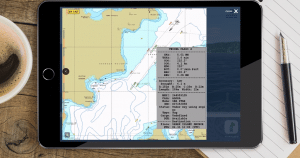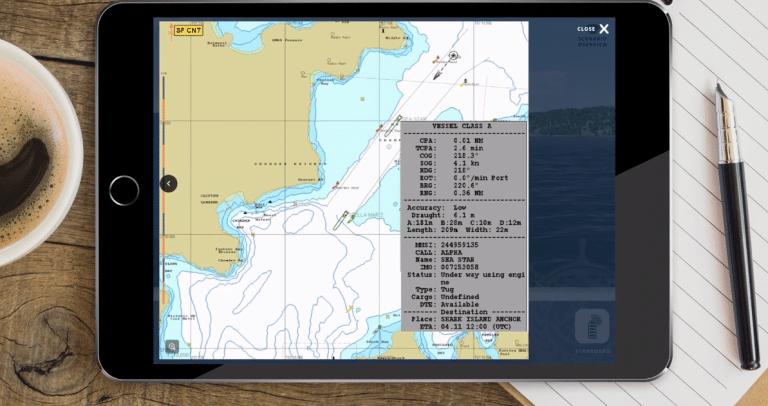 NAV-SAFE has its genesis in MITAGS's world-renowned Navigation Skills Assessment Program ® (NSAP®), which is currently conducted in full mission ship simulators all over the world.   It draws on the knowledge and insights regarding mariner behavior and common mistakes which have been acquired by MITAGS in the course of assessing thousands of mariners. Project Manager Gregg Trunnell emphasizes that, "NAV-SAFE is not intended as a replacement for NSAP®, but is a complementary program which companies can provide to their officers via online platforms on a more frequent basis."
MITAGS will be offering NAV-SAFE on a subscription basis, where customers can purchase one, three or six "Digital Voyages" per year,
To learn more, or to schedule a demonstration, contact Gregg Trunnell at gtrunnell@mitags.org