MITAGS-East's new "Hybrid Ready Room" was completed this month, with funding provided by a grant from the State of Maryland. This unique classroom can host up to 15 students for in-person learning, while allowing students from all over the world to attend "virtually."  The room is equipped with two cameras, one that automatically tracks the speaker and another focused on participants.  Balanced audio allows participants and instructor to be heard clearly, with versatility to adjust audio levels as needed.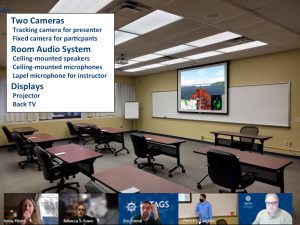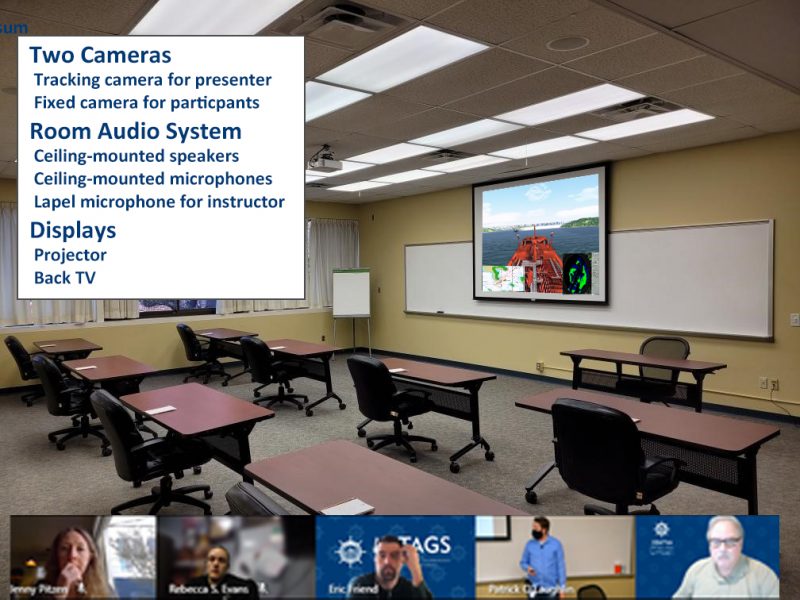 MITAGS Director Eric Friend says, "We are excited that we will be able to expand our offerings for our third campus.  This investment in our "Virtual Campus" allows us to have remote participants right alongside our classroom participants at our East Coast Campus.  The seamless integration of the two environments for the instructor enables us to continue to deliver high quality instruction in either medium."
The instructor is able to view and interact with remote participants on a monitor on the back bulkhead of the classroom, while the remote participants can see and hear the instructor as they are tracked in the classroom as well as the onsite attendees plus the presentation.
Friend added, "Our virtual campus will continue to expand and we are eager about additional concepts in development for our Virtual Campus as well as our East and West Coast campuses.  Our staff has really stepped up to the challenges COVID has presented and has kept MITAGS the leader in maritime training and simulation."