WHO WE ARE
A COMMUNITY OF MARITIME PROFESSIONALS
The NSAP® Community is comprised of global training providers, maritime professionals and vessel operators that seek to enhance the skill sets of mariners worldwide.
We achieve this through the use of International Training Centers (ITCs) to conduct objective risk-based measurements to assess mariners' core deck officer watch standing skills as defined by international standards and industry best practices.
Our NSAP® Community industry stakeholders leverage the objective data from the assessment of each individual mariner in order to measure risk, and to make informed decisions about training and skill improvements.
ABOUT THE DEVELOPERS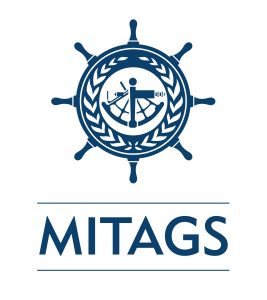 The Maritime Institute of Technology & Graduate Studies (MITAGS) is among the leading maritime training and simulation centers in the world. Founded in 1968 by the International Organization of the Masters, Mates & Pilots (IOMMP), the non-profit trust is dedicated to enhancing professionalism through the development of internationally recognized programs in maritime leadership, education, training and assessment. The Navigation Skills Assessment Program (NSAP)® is the latest endeavor toward these goals.
WHAT PEOPLE ARE SAYING
"I have recently been assessed at MITAGS through their the Navigation Skills Assessment Program (NSAP)®. The NSAP® was by far the best and most enjoyable maritime educational challenge of my career. I literally can't wait to do it again. It made me realize the $20K in courses and all the time spent in obtaining my 1600 Ton Oceans was worth it. The program not only showed me where I need to focus my attention on, it highlighted my skills and strengths."
-Dan Schweitzer
WHAT PEOPLE ARE SAYING
"The NSAP® was a very effective way to accomplish both objectives and provided a valuable tool to identify opportunities for improvement both on an individual and fleet-wide level. It brought broad issues to the surface quickly like overreliance on ECDIS and lack of effective COLREGS application. Of further note is a definite cultural shift after the officers went through the NSAP® process: Captains were taking lessons learned back to their vessels to raise the level of watchstanding by mates."
-Captain Scott Craig, Director, Marine Development and Compliance, Crowley Marine Services
WHAT PEOPLE ARE SAYING
"I'm highly impressed with the work you are doing and the way you go about developing the NSAP® product. I also enjoyed meeting and spending time with the MITAGS Leadership Team, an impressive group of people. And last but not least, it was personally very gratifying to see the Cockpit Resource Management principles we developed at NASA during the 70s and 80s translated so effectively into the marine environment."
-Dr. John Lauber, former Chief of the Aeronautical Human Factors, Research Office of NASA
WHAT PEOPLE ARE SAYING
"Overall, the assessment MITAGS West Coast campus has developed for their NSAP® was observed to be sound and well aligned to the performance skills of interest. Specifically, their group of subject matter experts possess an extraordinary wealth of practical ship piloting knowledge and experience, and were able to craft a well-designed exercise that incorporates more than 20 plausible, challenging, and in some cases, unexpected event scenarios to serve as measures for their assessment."
-Alan Koenig PhD, Markus Iseli, PhD UCLA National Center for Research on Evaluation, Standards, and Student Testing
WHAT PEOPLE ARE SAYING
"The assessment process including the simulation scenarios are scientifically engineered to uncover the true and actual level of competency of a navigating officer giving ship owners/ship managers a vivid picture of risk areas that will need to be mitigated. It provides highly valuable input equal to if not more than what can be gathered from professional/technical interviews, simulation training, workplace (on the job) assessment and performance appraisal combined."
-Captain Terence Uytingban, General Manager, UltraShip Crewing Phils., Inc.