Subchapter M Conference
Speaker Line-Up & Bios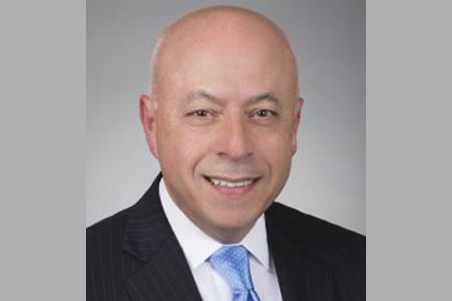 THOMAS A. ALLEGRETTI
PRESIDENT & CEO
AMERICAN WATERWAYS OPERATORS
Thomas A. Allegretti serves as President & Chief Executive Officer of the American Waterways Operators. AWO is the national trade association for the domestic tugboat, towboat and barge industry. Headquartered near Washington, D.C., AWO represents over 300 member companies and has regional offices in New Orleans, St. Louis and Seattle.
Mr. Allegretti has served as AWO's President & CEO since 1994. He joined AWO in 1985 and previously served in the positions of Senior Vice President – Operations and Vice President – Operations.
Prior to joining AWO, Mr. Allegretti was the Director, Domestic Waterways at the Transportation Institute. Early in his career, Mr. Allegretti worked at the American Trucking Associations.
Mr. Allegretti serves on the Board of Directors of the American Maritime Partnership, a coalition of 450 members that represents the U.S. maritime industry in its defense of the Jones Act. In addition, he serves on the Executive Committee of the Coast Guard Foundation and as a Trustee of the National Waterways Foundation. He also directs AWO's activities in support of the Seamen's Church Institute.
Mr. Allegretti received a Bachelor of Arts degree in history and political science, graduating with honors from The College of New Jersey. He also completed graduate course work in international studies at The American University, Washington, D.C.
Here's the current speaker line-up for Subchapter M Conference. Check back often for more updates!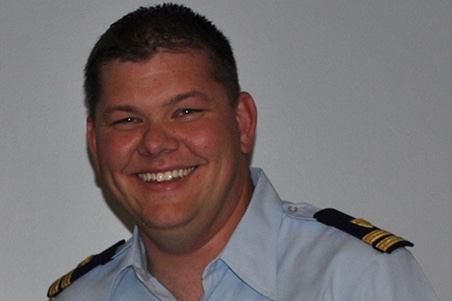 LIEUTENANT SCOTT ARBEITER 
STAFF ENGINEER, HULL DIVISION
U.S. COAST GUARD, MARINE SAFETY CENTER
Biography
Lieutenant Scott Arbeiter reported to the U.S. Coast Guard Marine Safety Center in 2018 as a staff engineer in the Hull Division. In this assignment, he reviews inspected vessel structural designs and stability calculations to regulatory requirements. He is also a member of the U.S. Coast Guard's Salvage Engineer Response Team, serving as a technical advisor for Coast Guard Captains of the Ports and Officer in Charge, Marine Inspections.
LT Arbeiter, originally from Virginia Beach, Virginia graduated from Massachusetts Maritime Academy in 2007 where he received a Bachelor of Science in Marine Transportation and Third Mate Oceans and Unlimited Tonnage Merchant Mariner Credential. Following graduation, he worked as a Mate on a towing vessel primarily on the Gulf Coast from Corpus Christi, Texas to Mobile, Alabama and up the Mississippi River from New Orleans, Louisiana to Dubuque, Iowa. After earning his Master Mariner License, he captained a towing vessel in the New York Harbor.
LT Arbeiter joined the United States Coast Guard in 2013 through the Maritime Graduate Direct Commission program. His first assignment was a Marine Inspector at Sector Maryland-National Capital Region where he earned foreign and domestic vessel inspection qualifications. LT Arbeiter has master's degrees in Naval Architecture and Marine Engineering and Engineering Management from the University of New Orleans.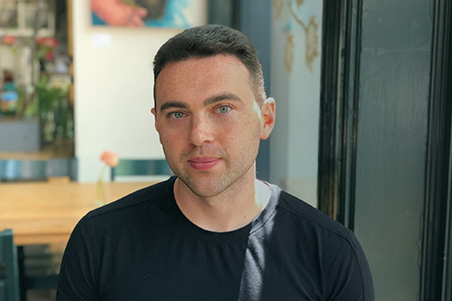 MICHAEL ARMFIELD
PRESIDENT & CO-FOUNDER
MOBILEOPS
Biography
Michael Armfield is the President and co-founder of MobileOps, a software company located in Seattle, Washington. Since co-founding MobileOps, Michael and the team have helped numerous towboat companies and hundreds of vessels streamline their processes and comply with Subchapter M regulations. The core philosophy behind MobileOps is ease-of-use—Subchapter M requires objective evidence and both crew and management are more inclined to use software that is simple and intuitive.
Michael graduated from the University of Washington and is a self-taught programmer and visual designer. Before MobileOps, he worked as a software engineer for a venture-backed startup that developed software to manage complex distributed systems for enterprise companies. Prior to that, Michael worked in the maritime industry at Foss and Marine Resources Group, where he helped create, implement, and manage technology initiatives.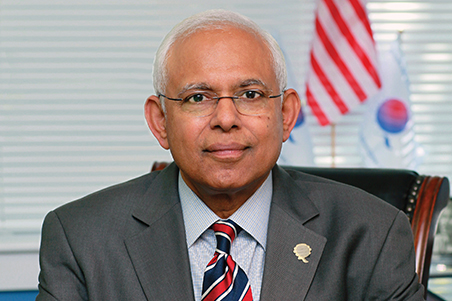 CAPTAIN IJ ARORA
PRESIDENT & CEO
QUALITY MANAGEMENT INTERNATIONAL, INC.
Biography
IJ is the President and CEO at QMII. A SME in the process-based management systems approach, IJ leads the QMII team in meeting clients' consulting, auditing and training objectives.
IJ's experience includes command of diesel and nuclear submarines in the Indian Navy, command of internationally trading vessels in the commercial merchant marines and as the VP maritime security and auditing at the Liberian Ship Registry. IJ has implemented process-based systems (Safety, quality, environmental, security & supply chain) for maritime organizations including Flag Administrations, shipping companies (large and small), oversight bodies and training academies. He has been involved in Subchapter M since 2011 and has served as a USCG Towing Safety Advisory Committee (TSAC) member.
IJ holds a doctorate in the process-based approach to leadership, is a master mariner, an MBA from The College of William & Mary, a master's degree in Defense Studies and has studied International Transportation at the Old Dominion University, Norfolk. IJ is an Exemplar Global (EG) certified ISO 9001 lead auditor, an ISM/SPS consultant and auditor, has served as a member of the Board of Examiners for the Malcom Baldrige Quality Award in 2013 and is a member of the US Technical Advisory Group (TAG) 176.
​He currently resides in the Commonwealth of Virginia.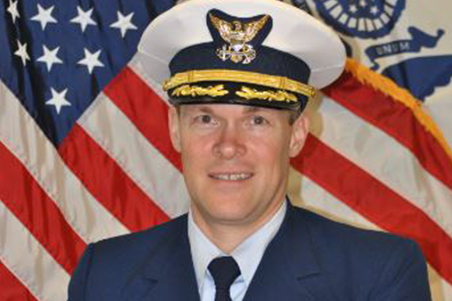 CDR ANDREW BENDER
SUPERVISOR
TOWING VESSEL NATIONAL CENTER OF EXPERTISE, USCG
Biography
Commander Andrew Bender assumed the duties of Supervisor, Towing Vessel National Center of Expertise, in July 2017, where he oversees the execution of the Coast Guard's vessel compliance mission for over 5800 Towing Vessels critical to crew and vessel safety, environmental protection, and the U.S. economy. He advises Coast Guard and maritime industry on Towing Vessel policy and regulations, and approves and oversees Third Party Organizations responsible for the certification of towing vessel safety management systems nationwide.
He previously served as the Prevention Department Head at Sector Key West, FL, where he oversaw maritime safety and security spanning hundreds of miles of navigable waterways throughout the Keys, including a fleet of over 1,000 commercial vessels. Other assignments include Coast Guard Headquarters, Washington, D.C., as a Manpower Analyst for major system acquisition including the National Security Cutter program; Senior Investigating Officer and Assistant Chief of Inspections, Sector Charleston; Apprentice Marine Inspector at Sector New Orleans, and Operations Officer aboard the USCGC SWEETGUM in Mobile, AL.
A native of Mobile, Commander Bender graduated from the U.S. Coast Guard Academy with a Bachelor of Science degree in Operations Research, and from the University of Florida with a Master of Science degree in Industrial and Systems Engineering.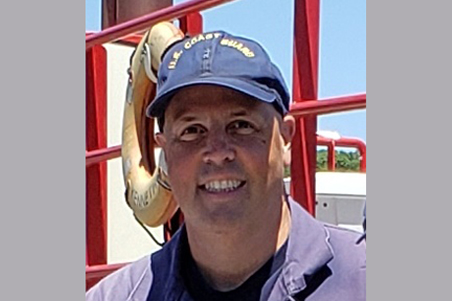 CWO JEFF BROWN
U.S. COAST GUARD
SECTOR MARYLAND
Biography
Chief Warrant Officer Jeff Brown is assigned to Coast Guard Sector Maryland-National Capital Region, Prevention Department. He currently serves as a Journeyman Marine Inspector in the Domestic Vessels Branch conducting inspections on Small Passenger Vessels, ACP/MSP Compliance vessels and is the Lead Inspector for all Subchapter M TSMS and USCG Option Towing Vessels within the Sector Maryland-NCR AOR.
He has served in the U.S. Coast Guard for 29 years. He has been assigned at Sector Maryland-NCR since 2012. Other assignments include the Coast Guard National Response Center, USCG Sector Honolulu, USCG Sector San Diego and Coast Guard Headquarters
Jeff is native of Ashland, KY where he joined the Coast Guard in 1990, he currently lives in Hanover, MD.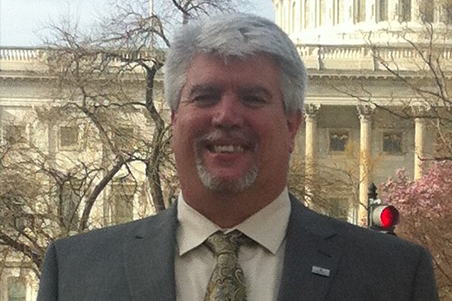 JOHN COX
VP of CLIENT SERVICES
TOWWORKS, LLC
Biography
John is a US Army veteran with over 25 years of experience in the marine industry, having started his career as a deckhand and progressing on to tankerman, chief engineer and port engineer with a Houston based towing company. During his time as a port engineer he was heavily involved with the maintenance, repair and construction of towboats, tank, deck and hopper barges. His maintenance experience and interest and training in both safety and compliance led to his appointment as safety manager for a major towing company before he joined the TowWorks team to help develop their maintenance and compliance modules along with sales and industry outreach.
While working directly for towing companies John has participated in numerous dry dockings, ISEs, SIRE inspections and TMSA audits. He has received certification as a Surveyor of Towing Vessels, RCP, ISO 9001 and Internal Lead Auditor along with certifications in other industry specific maintenance, compliance and safety training.
At TowWorks, where the goal is to bring user friendly, intuitive software to the marine industry, John is enjoying helping to develop the type of software he would have loved to have available for him to use as a safety manager.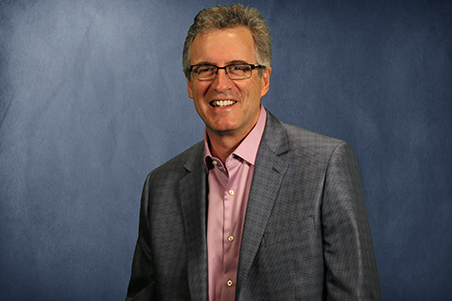 MARTIN GLENDAY
PRESIDENT
MOXIE MEDIA, INC.
Biography
Martin Glenday is the President and Founder of Moxie Media, Inc., located in New Orleans Louisiana. For over 33 years Moxie has developed training resources for the Maritime and Oil and Gas industries to help its customers and their employees meet the regulatory, health and safety requirements necessary for working in today's demanding work environment.
Moxie provides its customers a host of training solutions including custom course development, a library of over 1,000 industry specific eLearning titles, and a Learning Management Software platform to track crew compliance with maritime regulations including Sub M, RCP, USCG, IMO, ABS, SOLAS, OSHA, and ISNetworld.
Most recently Martin and his team have completed developing a Sub M compliance suite of crew training programs to meet new Sub M/RCP requirements and help towing industry customers to implement this training into their Health and Safety Plan (HSP).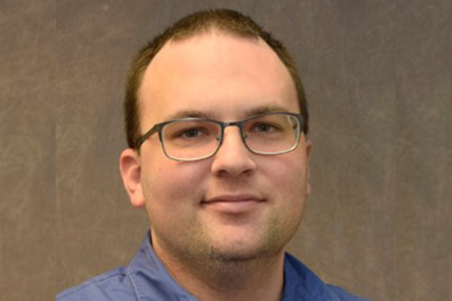 PAUL HITE
SUBCHAPTER M OPERATIONS COORDINATOR
AMERICAN BUREAU OF SHIPPING​
Biography
Paul Hite is a senior surveyor and lead auditor at ABS. Since joining the organization in 2013, Hite has conducted various survey and audit types and has served as a panelist at a number of key marine towing industry informational events. Prior to joining ABS, Hite served as a deck officer for seven years, five of which were spent on towing vessels. His experience in the towing industry includes vessel navigation, crew management, crew mentorship, client relations and regulatory compliance.
A native of the Washington, D.C. area, Hite graduated from the United States Merchant Marine Academy in 2006 with a bachelor's degree in Logistics and Intermodal Transportation. He is currently pursuing a master's degree in Maritime and Naval Studies from SUNY Maritime College.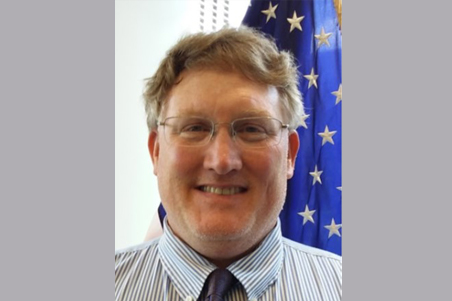 ERIK L. JOHNSON
NATIONAL TOWING VESSEL COORDINATOR
​U.S. COAST GUARD – CG-CVC
Biography
Erik began his career with towing vessels by enlisting in the Army watercraft field in the early 1990s at Ft. Eustis, VA.  From there he attended the Merchant Marine Academy at Kings Point.  A portion of his second sea year was spent on ocean tugs and ATBs with Gulf Coast Transit Company in Tampa, Florida.  Erik majored in Marine Transportation and currently holds a valid Third Mate, Unlimited license.  Upon graduation, Erik joined the Local 333 tugboat union in Staten Island, NY and worked with Moran Towing and Great Lakes Dredge & Dock Company from 1998 to 2001.  He received a commission in the Army Transportation Corps and served in 1174th Transportation Terminal Battalion from 1997 to 1998 at Ft. Totten, NY, then was deployed with the unit for a year in 2004 to load and discharge military cargo at the port of Ash Shuaiba in Kuwait.  He served on active duty with the Army Reserve from 2001 to 2005 as the Assistant Training and Operations Officer with the 354th Motor Transport Battalion at Ft. Totten. 
In 2005, Erik transferred to the Individual Ready Reserve and moved to Tampa, FL where he was hired by TECO Ocean Shipping to sail on ocean tugs, ATBs and an ITB.  He also joined the MEBA union in Tampa.  In 2006, Erik sailed with OSG, then with MEBA on the Liberty Grace before returning to the Army Reserve in 2008.  While serving with the 332nd Transportation Battalion (Terminal) in Tampa, he was mobilized and deployed with an Alabama reserve unit to serve in Kuwait in 2009 where coordinated deployment and redeployment operations through the region.  Upon return from deployment in 2010, Erik began employment in government service as the Staff Operations and Training Specialist for the 332nd Transportation Battalion.  As a reservist, he served as the commander of the 824th Heavy Boat Company split based between Tampa and Morehead City, NC. 
In 2011, Erik transferred to Washington, DC to work as a Battle Watch Captain for Military Sealift Command Headquarters and later served as a Commercial Strategic Sealift Officer providing technical expertise for the vessel contracts and providing internal and external coordination for contracted vessels.  When Military Sealift Command transferred their headquarters to Norfolk, Erik came to work at the Coast Guard Headquarters in Washington, DC so serve as the National Towing Vessel Coordinator.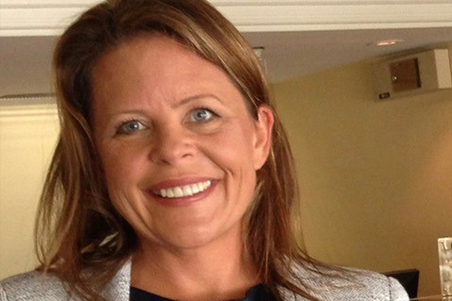 KATE KEELER
SAFETY & COMPLIANCE MANAGER
P&R WATER TAXI, INC.
Biography
Kate Keeler, a UCI Graduate and 200T Master serves as Safety and Compliance Manager for P&R Water Taxi, a family run Company in Hawaii building, operating and maintaining a fleet harbor assist tugs, crew and supply boats throughout the Hawaiian Islands. Originally from California, she sailed the Bahamas, Pacific Islands and Hawaii as a hawsepiper and now concentrates on Subchapter M and safety management solutions.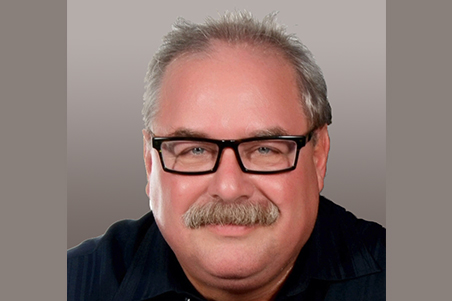 CAPTAIN JON KJAERULFF
BUSINESS DEVELOPMENT MANAGER
MITAGS
Biography
Jon is a graduate of the U.S. Merchant Marine Academy who has sailed in positions from deckhand to Master aboard ships and workboats all over the world. In 1989, after running a support ship during the Exxon Valdez cleanup effort, Jon came ashore and founded Fremont Maritime Services in Seattle. Over the next 27 years, Jon established a reputation as a pioneer in the field of maritime safety, survival and firefighting training. His company was one of the very first organizations in the U.S. to obtain Coast Guard approval for an STCW Basic Safety Training program, and from 2003 to 2015 Fremont Maritime was the only private company utilized by the U.S. Navy to provide marine firefighting training to its military sailors. Over the years Jon and his team worked with tens of thousands of inland and offshore mariners, providing training not only at Fremont's school in Seattle, but at customer locations in Alaska, Oregon, California, Florida, Europe, Australia and the Caribbean.
In 2017, Fremont Maritime was purchased by MITAGS, and Jon came aboard as a marine safety training and business development specialist, helping to create new programs required by industry and regulations such as Subchapter M.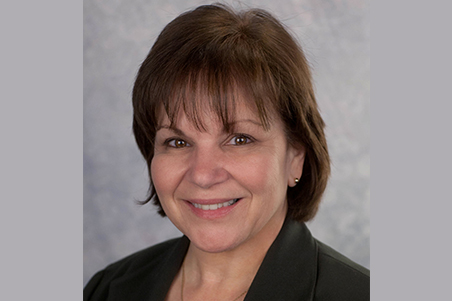 JO ANN SALYERS
OWNER & CONSULTANT
SALYERS SOLUTIONS, LLC
Biography
Jo Ann Salyers is an independent consultant and owner of Salyers Solutions, LLC since 2006. Her background includes 40 years in the safety, training and risk management areas of the maritime industry. Jo Ann is an approved Subchapter M and RCP Lead Vessel and Management Auditor, Internal Auditor and Subchapter M Surveyor.
Also a USCG Crew Endurance Expert, Jo Ann holds Coaches classes and speaks around the country with ship pilots, shore tankerman, at vessel crew and management meetings and conferences on fatigue mitigation with 24/7 and shiftwork operations and has published many articles on the topic.
Jo Ann just completed her 2nd term on the USCG's Towing Safety Advisory Committee, TSAC, is an active member of the American Waterways Operators and Secretary, and previous board member, of the Towing Vessel Inspection Bureau (TVIB). Although a native of New Orleans, LA now resides in Ohio.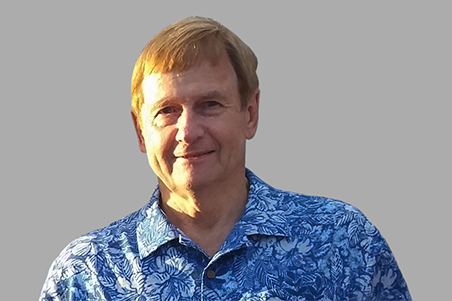 WAYNE SCHAFFNIT
MARKETING, SALES & STRATEGY
C-HERO, LLC
Biography
Wayne spent most of his career in sales, marketing and advertising in computers.  Sixteen years was at Triad Systems, as they grew from 34 to over 1400 employees, including management of a sales and support group of over 100 persons.
He has extensive internet marketing consulting experience at companies including: Blue Cross Blue Shield, IBM Employees Credit Union, the National Marine Corps Business Network, and Energy Capital Credit Union.
Wayne has been working with Shane from the beginning of C-Hero.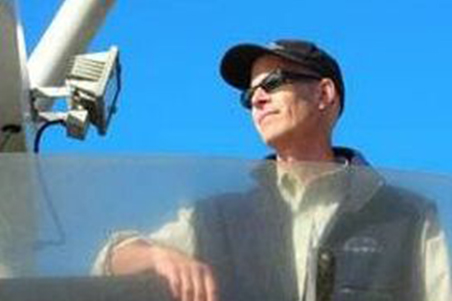 CAPTAIN JEFF SLESINGER
OWNER
DELPHI MARITIME
Biography
Captain Slesinger is a captain, educator, author and surveyor. He brings the expertise of a mariner's eye to maritime business, safety and training. Captain Slesinger's maritime career has spanned over 40-years, both at sea and ashore having served as captain of oceangoing and harbor tugs from Puget Sound to remote ports in Alaska and held shoreside positions as Operations Manager and Director of Safety & Training. He is the past chairperson of the American Waterways Operators (AWO) Coastal Safety Committee and a contributing member of the AWO Standards Board, Towing Vessel Inspection Workgroup, Future of Safety Task Force, and numerous industry workgroups. He has authored articles in Industry trade magazines and two books "Shiphandling with Tugs" and "Learning to Drive a Z-drive".
Captain Slesinger created his own company, Delphi Maritime, in 2008 as a platform to create innovative Business, Safety and Training Solutions for the maritime industry. Delphi Maritime services include audits, surveys, onboard and shoreside training for the towing industry.
Captain, educator, author and surveyor—Captain Slesinger brings a unique and broad perspective to issues facing the towing industry.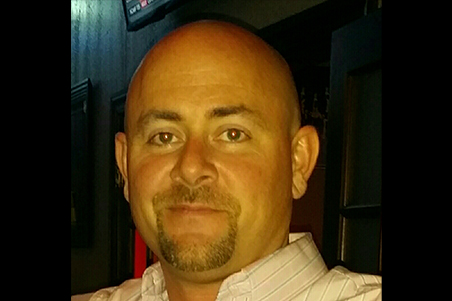 JOE SLUKA
COMMERCIAL MARINE SALES DIRECTOR
ROSE POINT NAVIGATION SYSTEMS
Biography
Joe Sluka is the Commercial Marine Sales Director for Rose Point Navigation Systems, a navigational software company for commercial vessels. Rose Point ECS is the industry standard for US waterways electronic navigation.
Sluka previously worked as a sales manager for Patterson Manufacturing in Pittsburgh, Pa. He was responsible for managing all of the Patterson winch sales for boats and barges in the United States, as well as some international targets. He also worked in sales at National Maintenance & Repair Inc.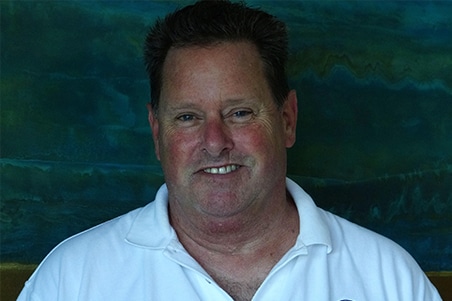 CAPTAIN SHANE SMITH
PRESIDENT
​C-HERO,LLC
Biography
Shane Smith is the CEO of C-HERO, a Man Overboard recovery systems company, located in Greenbrae, California. He comes from a tugboat family, Smith Maritime in Hawaii. Starting as a deck hand, up to Captain, he has direct experience on all levels. He has operated ASD, single and twin-screw tugs in towing and ship docking, and has been responsible for training Captains.
His personal experiences with failed Man Overboard rescues as a Captain, led him to doing something about it. He developed the idea of a portable davit for tugs, and since has turned that into an intuitive full product line of MOB recovery systems for all boats.
C-HERO has manufacturing and global distribution with Harken Industrial. Together, they are passionately committed to safety and Man Overboard, and ready to help companies with the best solution to fit their individual needs.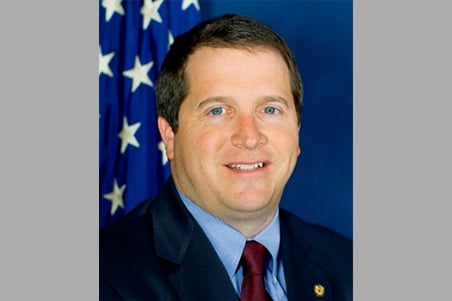 CAPTAIN MORGAN TURRELL
DEPUTY DIRECTOR
​OFFICE OF MARINE SAFETY, NTSB
Biography
Morgan Turrell began working at the National Transportation Safety Board in September of 2003. He was named Deputy Director, Office of Marine Safety in June 2017. Previously he served as Chief of Investigations, and Senior Marine Accident Investigator. In 2007, he was awarded the agency's Joseph T. Nall award. He is responsible for the investigations and report development of Major Marine Casualties in the United States, or on US vessels worldwide. He led the agency's investigation of the El Faro sinking, including the retrieval of its voyage data recorder. Morgan previously worked for Princess Cruises where he was Vice President of Marine Investigations.
After graduating from the United States Merchant Marine Academy in 1987, Morgan served as a licensed deck officer aboard a variety of commercial vessels including tankers, container ships, roll-on/roll-off, and bulk carriers. He was Project Manager at the University of Washington's School of Oceanography, and Master of its research vessel.
Morgan earned an MBA from Pepperdine University and is licensed by the United States Coast Guard as Master of ocean vessels of any gross tons.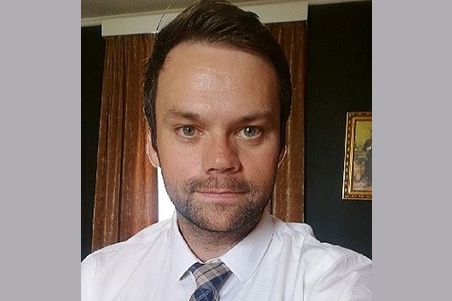 KIM RENE VÅGESKAR
DIVISION MANAGER, MARITIME RESCUE EQUIPMENT
DACON AS
Biography
Kim is the Division Manager with Dacon Rescue Equipment where he has been for the past 5 years and has 10 years of experience working in the marine industry, mainly within Man Overboard recovery. Coming from a family of MOB Boat builders, the introduction to rescue equipment and the marine industry came at a young age. Kim joined boat builders Mare Safety after finishing a bachelor's in international business, done in part at Carson-Newman College in Tennessee.
With Dacon he is working day-to-day with design offices, yards and vessel owners to fit the best possible solutions for MOB Recovery onto all types of vessels, as well as support them in terms of being in accordance with rules and regulation within the different regulatory bodies and class societies.
A large part of the responsibilities with Dacon includes travelling world-wide to provide equipment demo's, as well as crew training.
Dacon AS has 40 years of experience in sales and production of Man Overboard Rescue equipment. The company started initially as an Offshore diving company and moved into rescue training and developed a range of rescue Equipment for horizontal MOB rescue in the early 1980's.
So far this year (2019), the equipment has been delivered to 30+ countries around the globe, with users being mainly SAR vessels, tugs, offshore standby vessels and Coastguards in various countries.
Dacon introduced the first power assisted method of recovery in rough weather condition, which is now a requirement in most standby regulations across the globe.