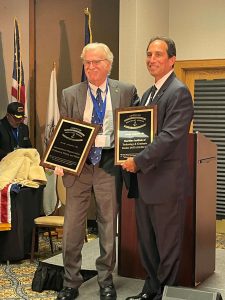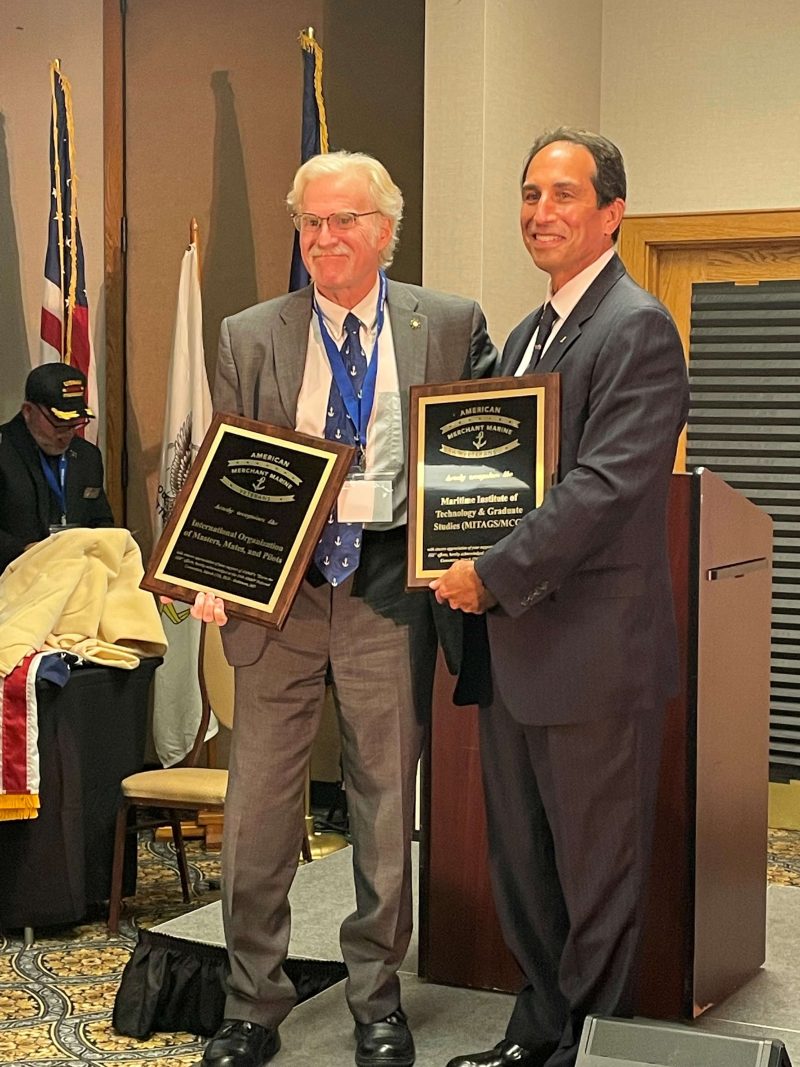 During the American Merchant Marine Veterans' Congressional Gold Medal Dinner held at MITAGS-Maritime Conference Center(MCC) earlier this month, MITAGS-MCC and the I.O.M.M.P. received recognition for their support in AMMV's "Storm the Hill" efforts (2015 & 2017-2019). Throughout these "Storm the Hill" events, MITAGS-MCC  provided rooms, meals, and transportation.
It was these "Storm the Hill" efforts that allowed for the initial visibility and momentum which eventually led to passage of the Honoring Our WWII Merchant Mariners Act of 2021.
Mike Rodriguez, Instructor and Simulation Operator, accepted on MITAGS-MCC's behalf. Don Marcus, President, accepted for the I.O.M.M.P.
Click here to watch video footage of the appreciation remarks.