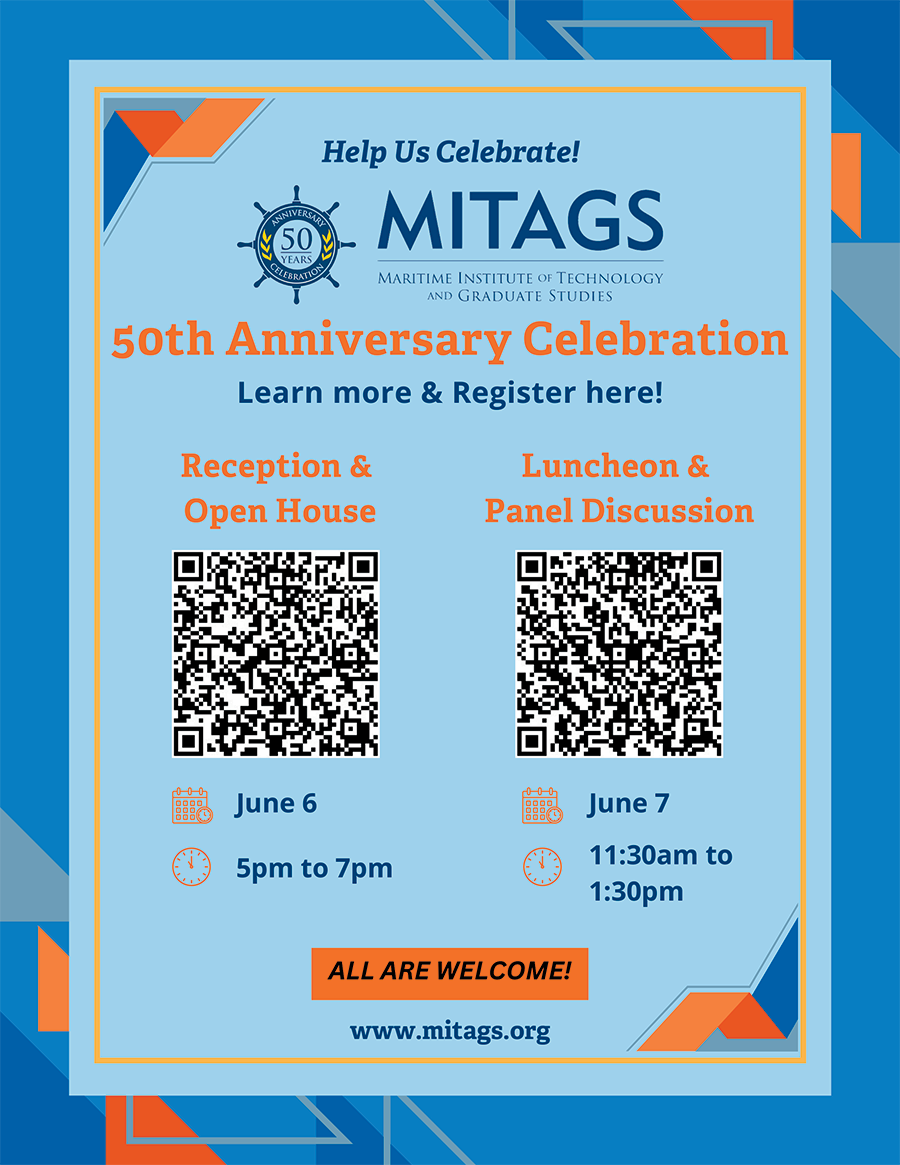 It is our great pleasure to invite you to a pair of special events honoring our 50th anniversary year.
On the evening of June 6, 2023, MITAGS is hosting a reception and open house where friends and supporters will gather for refreshments, simulator and campus tours, and celebratory remarks. On June 7th, we are hosting a luncheon and panel discussion, featuring insights and perspectives from leaders in the maritime industry.
In addition to celebrating our past, the purpose of these events is to also raise money for the future. We have immediate and long-term needs to upgrade our physical plant, as well as to invest in the modern technology needed to train the next generation of mariners. With your generous support, we hope to make a significant impact towards our goal of keeping MITAGS at the leading edge of maritime training for the next 50 years.