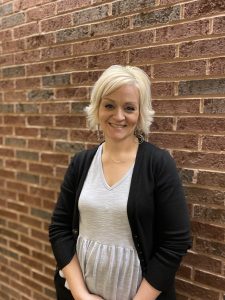 We are pleased to announce that Debby Miller has joined our team as the Admissions Representative! Welcome aboard, Debby! She will work together with Amanda Meadows at the Admissions office, and will be the friendly voice you hear when you call to schedule classes. Debby comes to us with a background in cosmetology education and sales, and brings a strong customer service ethic to our team. Read below to learn more about Debby, and when you are on campus at MITAGS East stop by the Academic Office to say hello!
What has been your favorite project to work on at MITAGS so far?
Helping students get started into a successful career
Best Memory on the water (ocean, lake, fishing, on a boat, etc.)?
My first Disney Cruise
If Hollywood made a movie about you, who would you like to see cast as you?
Reese Witherspoon
What's your favorite movie quote?
'I'm not a regular mom I'm a cool mom!'
If given the chance, who would you like to be for the day?
No one in particular. But the owner of a private island far, far away!
If you won the lottery, where would you buy a house?
The Maldives
What was your favorite vacation?
Maui, Hawaii
Do you have any hidden talents or hobbies?
I sing
What is your favorite food?
Any desserts with peanut butter and chocolate
What's your favorite book?
Too many to name
Do you have any pets? What kind? Names? 
English Mastiff, Moose.
German Shepherd, Koda.
Mini Dachshund, Sophie.
And Chihuahua, Molly